Working With UCC To Make Cyber Training Easier
How TryHackMe classrooms can help you achieve goals. Trainers are able to choose and customise over 300 rooms to meet needs.
University College Cork (UCC) offers a masters program in Cyber Risk Management that gives students' the necessary background to help understand and mitigate cyber security problems in today's industry.
To be successful in any cyber security job today, you not only need to understand the technical details behind the different facets of cyber security including penetration testing and incident response, but you also need to understand the business impact of performing these activities. UCC's master program teaches these fundamental topics to ensure that candidates are better equipped to solve cyber security problems in this industry.
To give students this technical experience, UCC needed to use hands on material that is representative of what's happening in the industry today.
"I want to focus on teaching student relevant material that is applicable in the real world. Developing practical content is extremely time consuming. Even after I develop practical content, I have to make sure that students are able to access and utilise this content. This whole exercise consumes time and energy that could otherwise be used to actually teach students" says Professor Simon Woodworth, Director of the UCC Cyber Risk Program.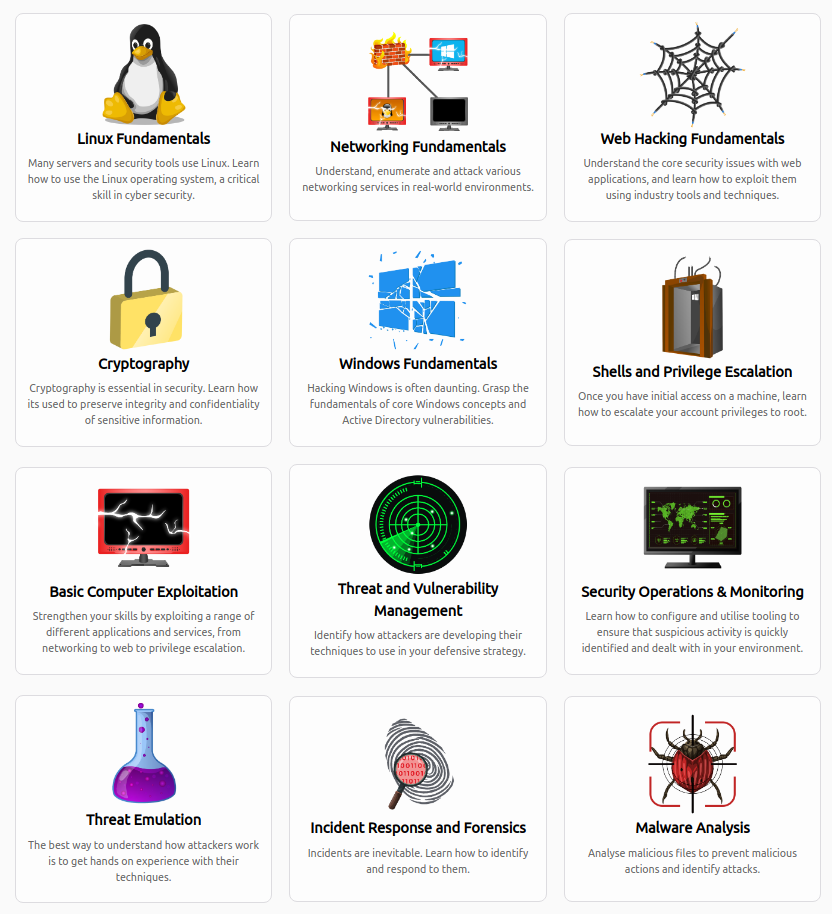 The instructors of this program utilised the TryHackMe Classrooms Program to meet their goal. Within a matter of minutes, they were able to pick over 300 rooms (virtual security labs) on TryHackMe around a particular security topic and customise it to their needs.  
"In the past, I would just use slides alone for teaching. My current sessions use a combination of slides, videos and TryHackMe rooms. I can walk through particular exploits and methodologies on TryHackMe and assign these to the students. This bi-pronged approach of teaching theory and applying it practically resonates well with students"
Even after students finish a particular module, they are free to continue their security learning journey on TryHackMe with new content being released every week!
Does this sound like something you're interested in? Let us know how we can help you make teaching security easier by emailing [email protected]